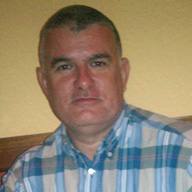 J. Carlos Zequeira
Teamwork, commitment and quality are at the core of Night and Day and have guided J. Carlos Zequeira to continuous success. "At Night and Day we are driven by commitment to client and excellence and workmanship. Despite the hardship in the construction market Night and Day has continued to grow in order to provide our client with better service."
J. Carlos Zequeira is a graduate of Florida International University and a Florida Certified Building Contractor. He has been leading his team for over 10 years and has tackled all types of project varying from the residential, commercial and corporate sectors. Mr. Zequeira knows what it takes to get the job done on time and on budget.
---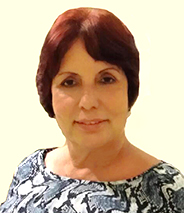 Marta Sanchez
Marta is the Office Manager for Night and Day Construction. Her responsibilities encompass many aspects of our business including billing, sales, and customer service. Marta's incredible organization skills and ability to tackle multiple tasks at once makes her an integral part of the company and keeps our team running smoothly.
In addition to her office management duties, Marta is also in charge of hiring, orienting and training employees with the strict guidelines and standards that have kept Night and Day Construction a premiere, quality construction company for over ten years. Ms. Sanchez is undoubtedly a vital part of our operation– our backbone.